Conveyor Feed Straw Blowers
Blower

by Harper
Powerful and precise for landscape professionals, easy to use and intuitive for homeowners, conveyor feed straw blowers by Harper Turf make mulch application accurate and easy. With the speed and precision of a conveyor feed straw blower, you can expect to cut your mulching time up to 75%. Cleaner and faster: Conveyor feed straw blowers by Harper Turf.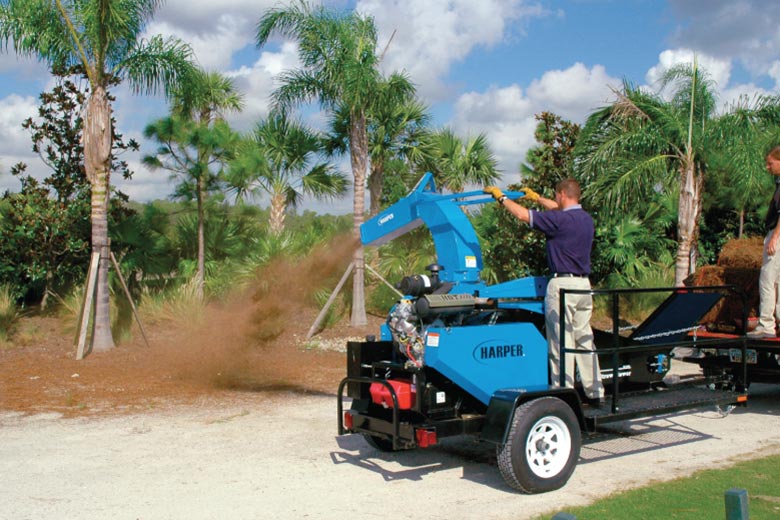 The 360 spout mean greater flexibility in mulch application.

A continuous feed of bales means unbroken application and even ground coverage.

Harper Turf Conveyor Feed Straw blowers are powered by powerful and reliable Yanmar diesel engines.

Whether with pine straw or wheat straw, 5 to 7 bales per minute output means quicker mulch application.
| | Conveyor Feed Straw Blower SB4000 Diesel |
| --- | --- |
| Engine | Yanmar 30hp Diesel |
| Power Discharge | 65-80 ft |
| Dimensions | 50"W x 116"L x 76"H |
| Weight | 1850 lb |
| Bales / Minute | 6 - 10 |
| Rotor | Eight #80 heavy-duty roller chain |
| Steel Impeller | 25" dia. abrasion resistant steel |