MultiLoader
Blower by
Harper Turf
Powered to pick up leaves, grass clippings and other debris, the MultiLoader by Harper boasts 7300 CFMs for extreme shredding and decreased particle size. Built for property managers, contractors and mid-sized municipalities, the skid design and LED light package allows for trailer use across multiple properties.
Find a Dealer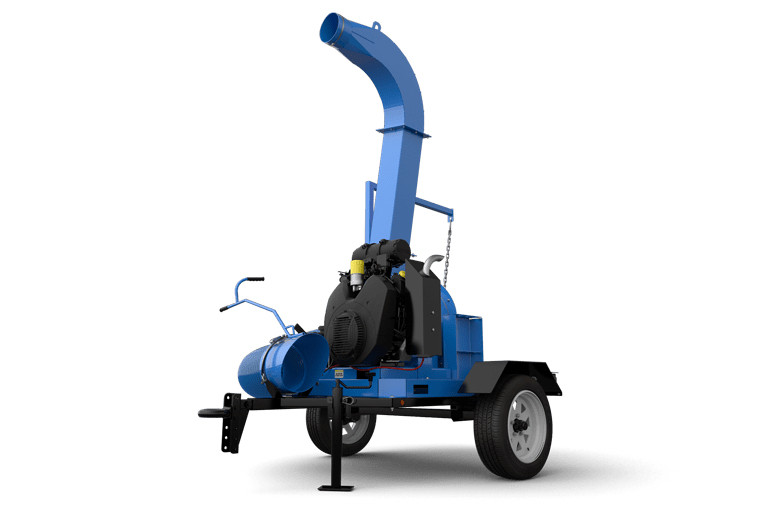 Features
Heavy Duty Landscaping
The first of its kind, patent-pending, coned inlet eliminates clogging as debris powers through the inlet to the impeller. A replaceable ¼" inch steel liner provides durability and reduces wear and tear on the machine. A lightweight pick up wand increases leverage and maneuverability over long hours of operation. The wide 12"x10' clear poly hose is built for heavy use applications, yet is flexible on the job for increased volume.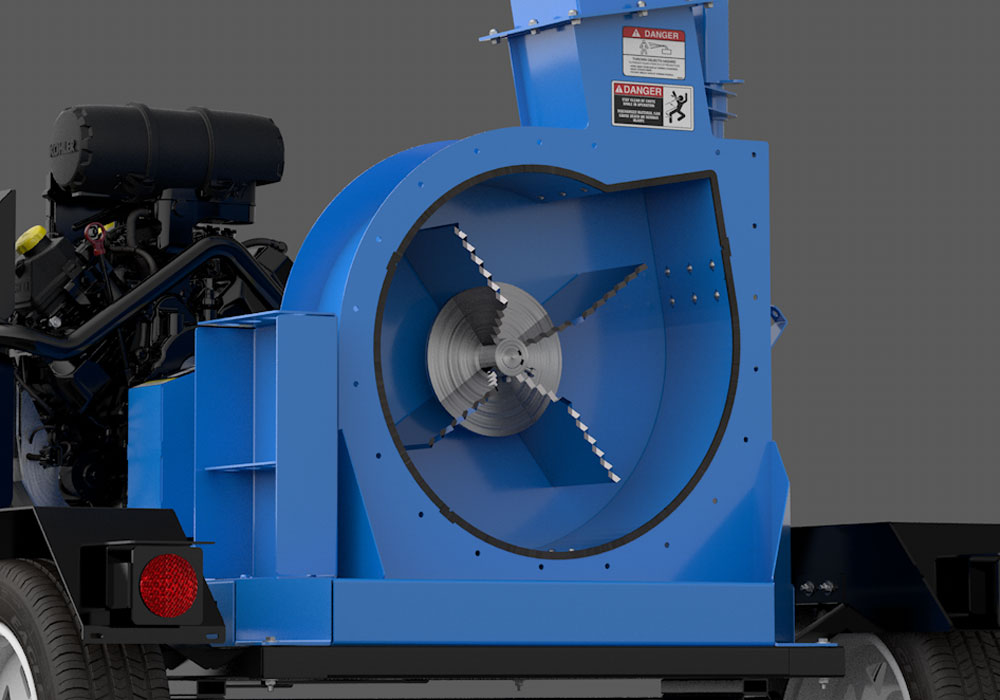 20" Impeller
From start to finish, the smooth and reliable belt-driven impeller reduces shock loads as four serrated blades shred particles down to size.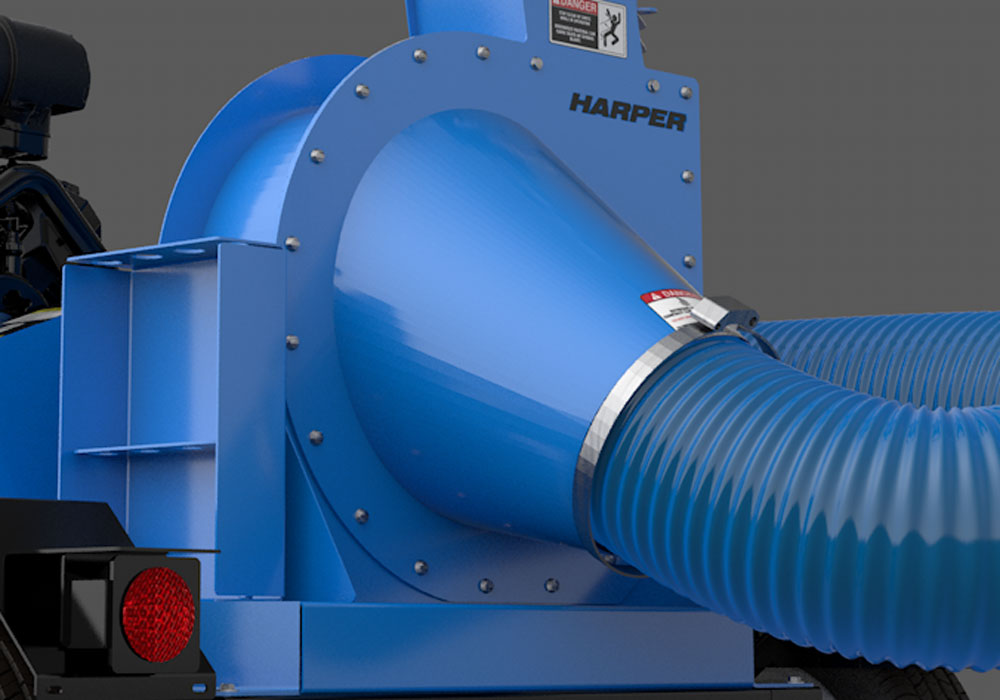 Coned Inlet
The patent-pending angled inlet prevents clogging and increases vacuum efficiency for a continuous flow.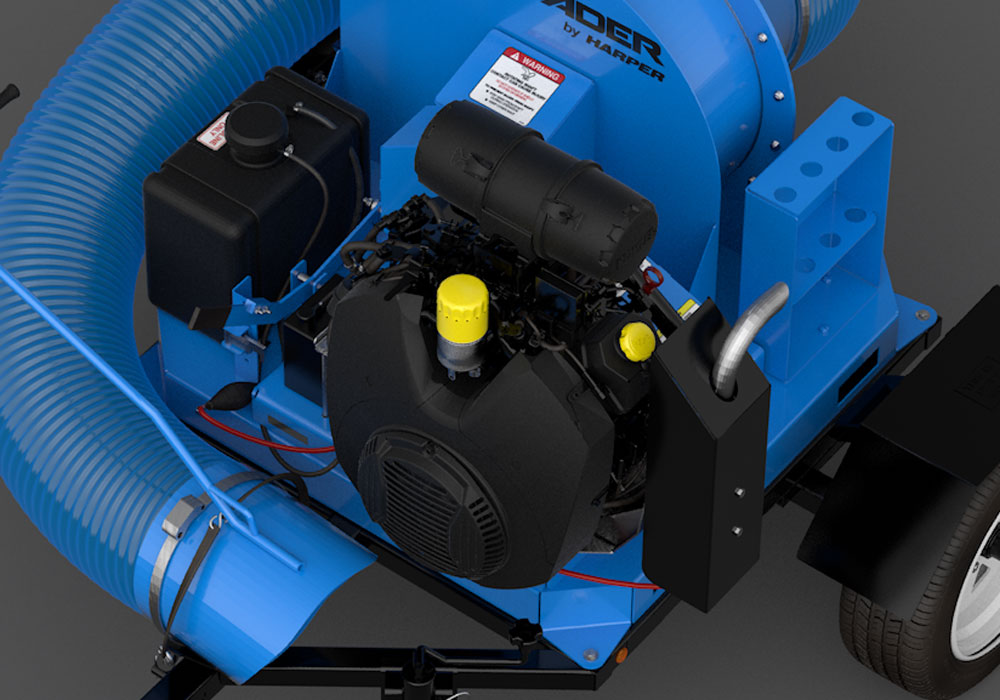 32HP Carbureted Kohler
A powerful, 32.5 HP Kohler carbureted engine delivers dependability and long engine life.
Options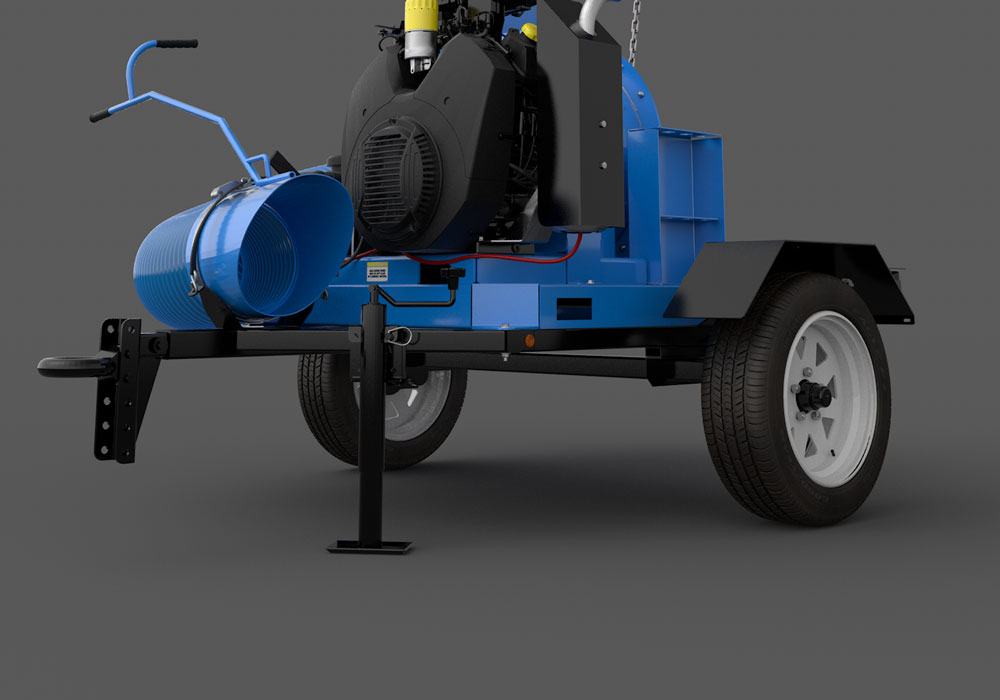 Trailer or Skid
The road-ready trailer is ideal for for easy towing and convenient storage. Pintle hitch also available.
Spec Table
MultiLoader
32.5 HP Kohler carbureted engine
Belt drive impeller
LED light package
Adjustable hitch length
Pintle hitch or 2 5/16" ball
20" serrated impeller
3/8" impeller thickness
8" impeller depth
1/4" replaceable steel liner
6 gallon fuel capacity
Adjustable discharge height
205/75R15 trailer tires
12"x10' inlet
8"x75" outlet
7300 CFM
Downloads
MultiLoader Downloads
Blowers Downloads