TV60 RHD
Vac/Sweeper by
Harper Turf
Maneuverable and versatile, the TV60 RHD is the ideal tool for verti-cutting and vacuuming in one pass. Thoroughly removes litter, grass and leaves from sports fields, parks and recreational grounds with the adaptable 60 inch swath. The Recirculating Air System additionally runs cleaner and quieter than competitors in the market. Never leave the driver's seat with the wireless remote at your fingertips. Complete the package with optional brush and hose kits.
Find a Dealer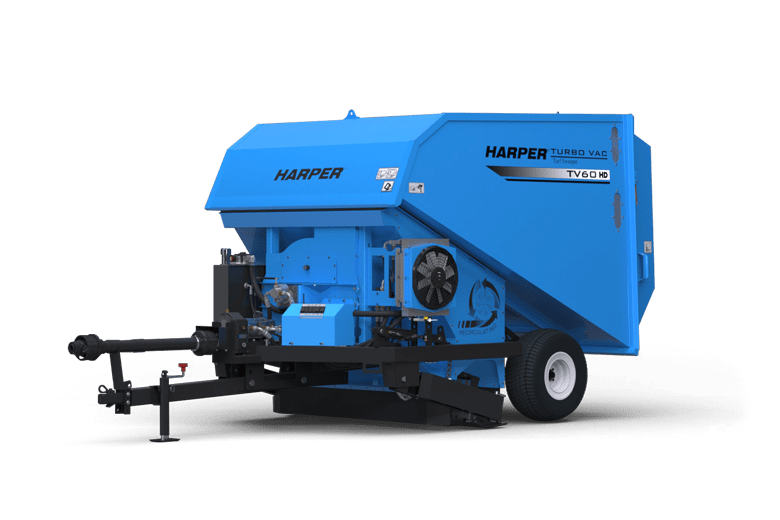 Features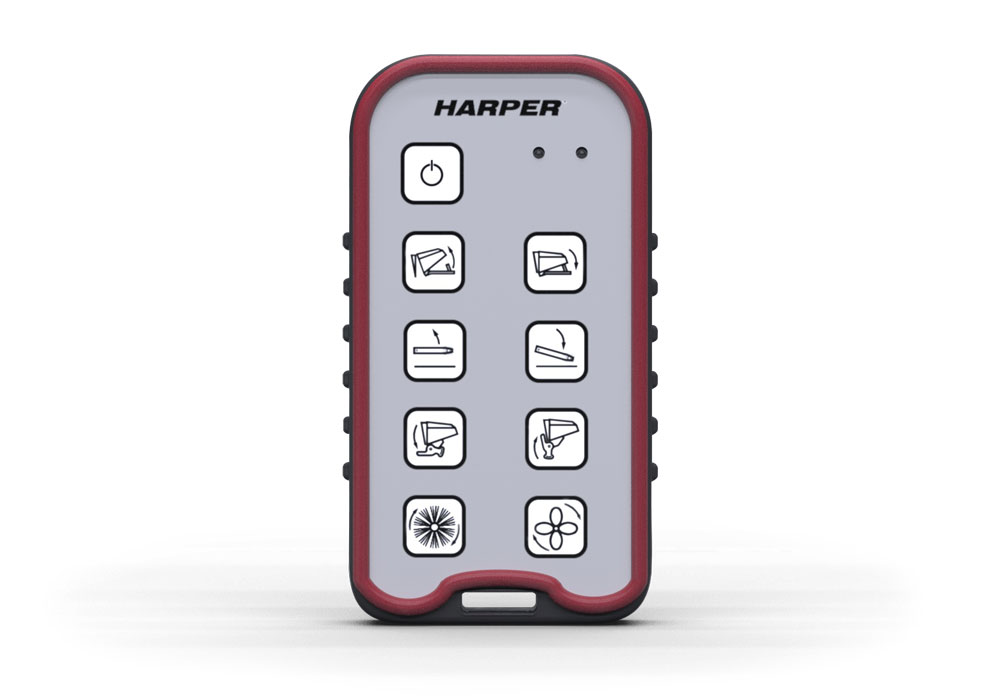 Wireless Remote Control
The wireless remote gives you the freedom to start, control and dump the hopper without stopping your tow vehicle.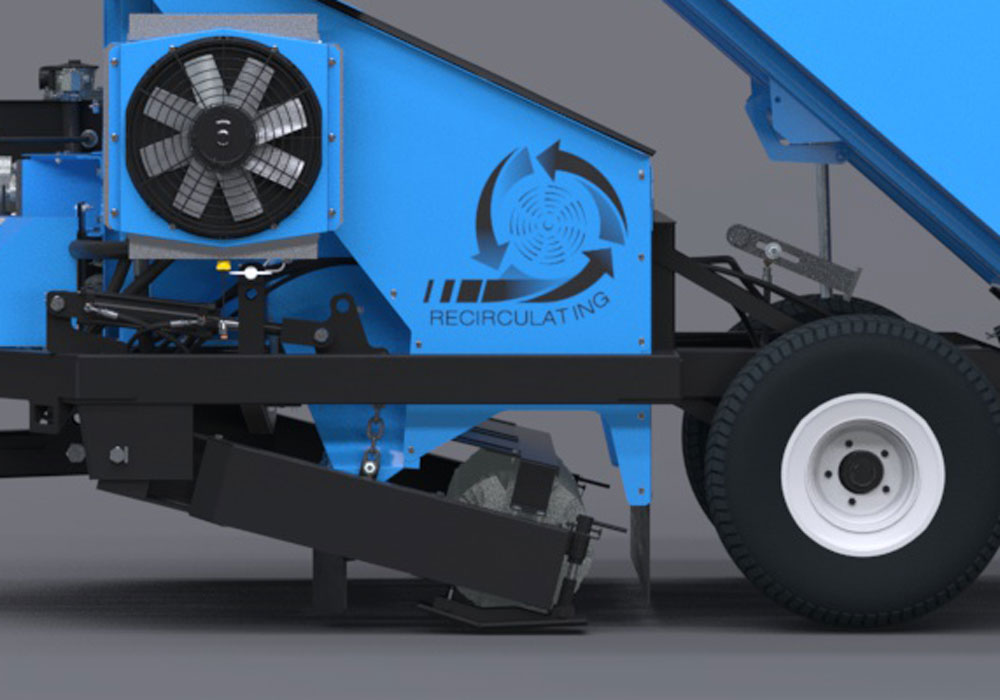 Recirculating Air Technology
Our patented Recirculating Air System makes our vacuums the cleanest on the market. Period.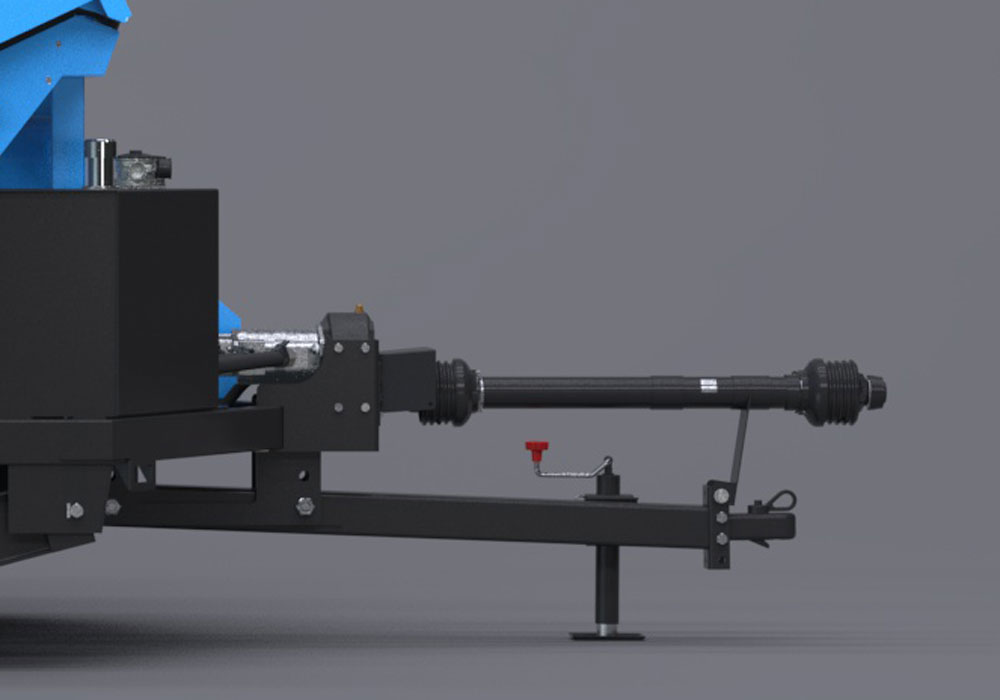 Towing Capacity
PTO powered, this tow-behind vacuum is driven by a 40HP minimum tractor.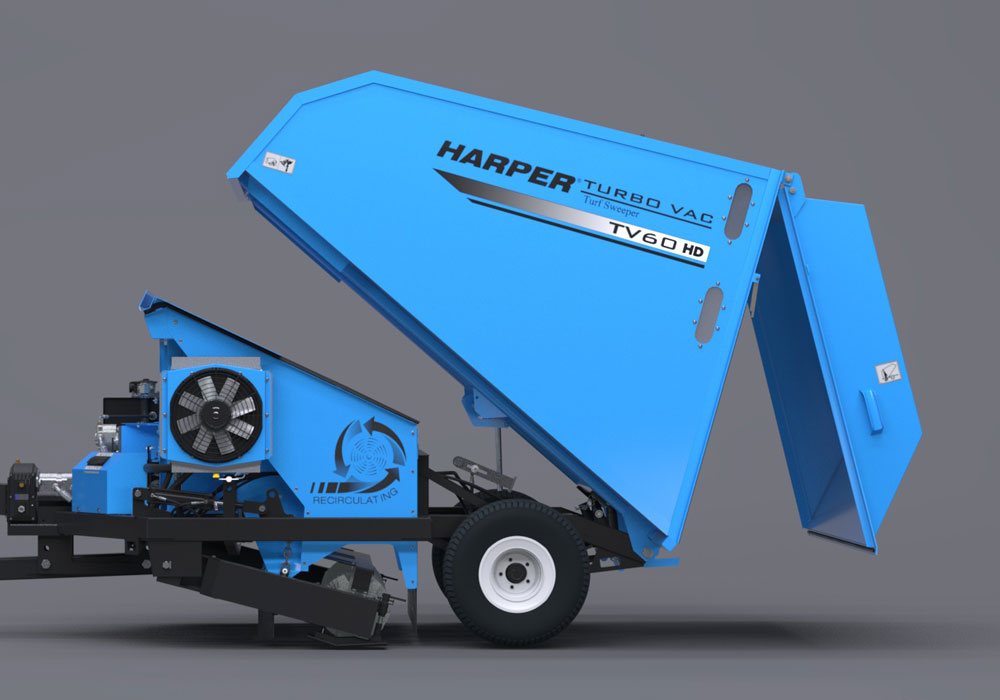 Large Hopper
Hydraulic lift and dump can hold up to 7 cubic
yards of debris.
Options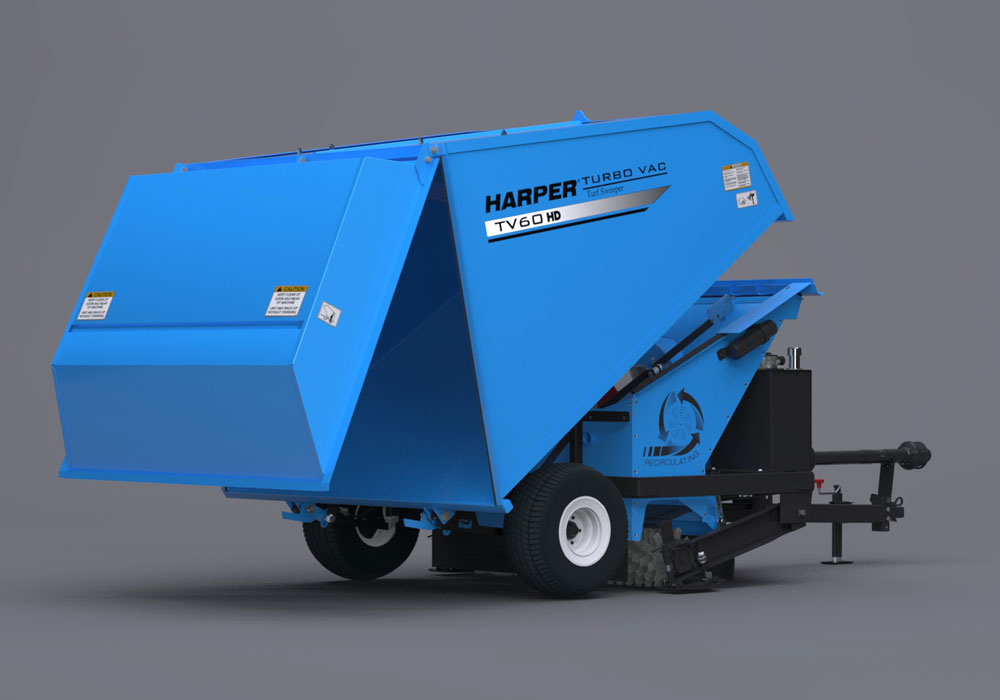 Versatile Applications
Innovative turf rotors designed to save time and money for thatch removal, seeding and more on a variety of surfaces.
Verti-cut Rotor
Ideal for dense turf varieties of cool and warm season turf grasses to improve growing conditions.
Brush Rotor
Remove sand, grass clippings, thatch and trash, leaving behind a perfectly groomed appearance.
Rubber Finger Rotor
Overlapping finger reels sweep the surface clean, removing leaves and debris from fine turf areas.
Spec Table
| | TV60RHD |
| --- | --- |
| Safety Features | Safety latches on all cylinders for service functions, minimal dust generated and quiet operation. |
| Blower Drive | Hydraulic motor powered by gear dump |
| Blower Fan | 25" diameter abrasion resistant steel with replaceable machined UHMW, poly liner and 1.5" shaft w/self-aligned bearings supporting both ends |
| Blower Discharge | Easy access to blower for liner inspection and replacement |
| Engine | None (PTO powered) 40 HP Required |
| Hydraulics | Tractor PTO driven |
| Hydraulic Oil | Crown AW46; ISO 46 Hydraulic Oil |
| Main Frame | 11 gauge welded and reinforced steel tubing |
| Bearings | Greasable bearings and sealed bearings |
| Hopper Capacity | 7 cubic yards |
| Wheels / Tires | 6-bolt wheels and (2) 26x12 turf tires |
| Controls | Wireless remote control from operator seat |
| Rotors | 12" dia. x 60" with adjustable gauge wheels |
| Discharge | Hydraulic dump with hydraulic power latches |
| Tongue and Hitch | Adjustable height tongue with ball hitch |
| Paint | Durable 2-part polyurethane |
| Dimensions | 164" L x 85" W x 85" H |
| Weight | 2,250 lbs. (1,021 kg) |
| Options | Brush rotor, rubber finger rotor, verti-cut with rubber finger rotor, verti-cut with carbide tip blades |