Top Feed Straw Blower
Blower by
Harper Turf
Take cover and protect against erosion damage with the Straw Blower by Harper Turf Equipment. Enhance mulching productivity on the jobsite or in residential neighborhoods, multiplying your coverage area more efficiently than traditional methods. Cut application time in half and blanket those hard to reach spaces with the discharge hose, extending your layer area up to 50 ft. Powerful enough to shred up to two bales per minute, you'll quickly and easily cover commercial sites, highway construction jobs and residential gardens. Work that's cleaner and faster – that's the Harper Turf promise.
Find a Dealer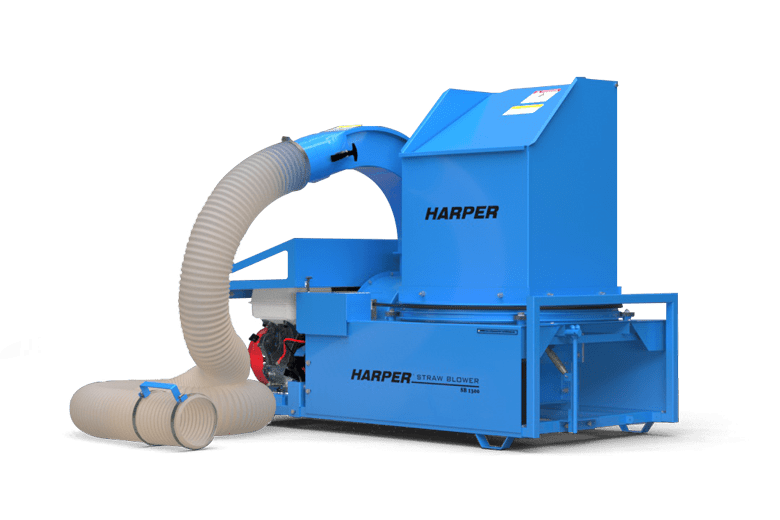 Features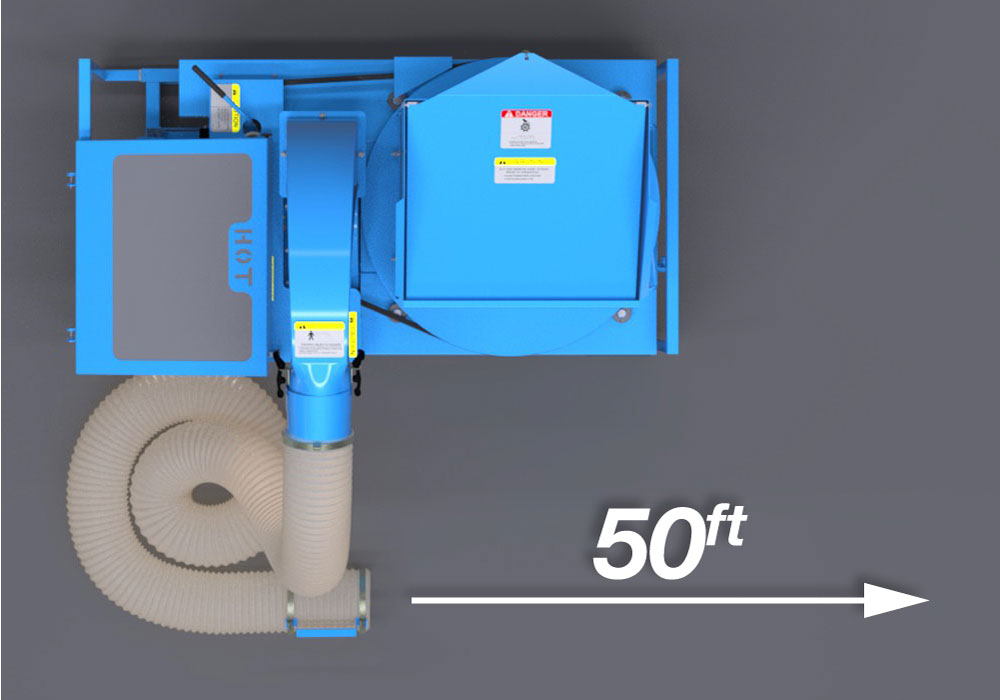 50' Discharge
50 foot discharge when using 30 foot discharge hose means greater precision and flexibility in
mulch application.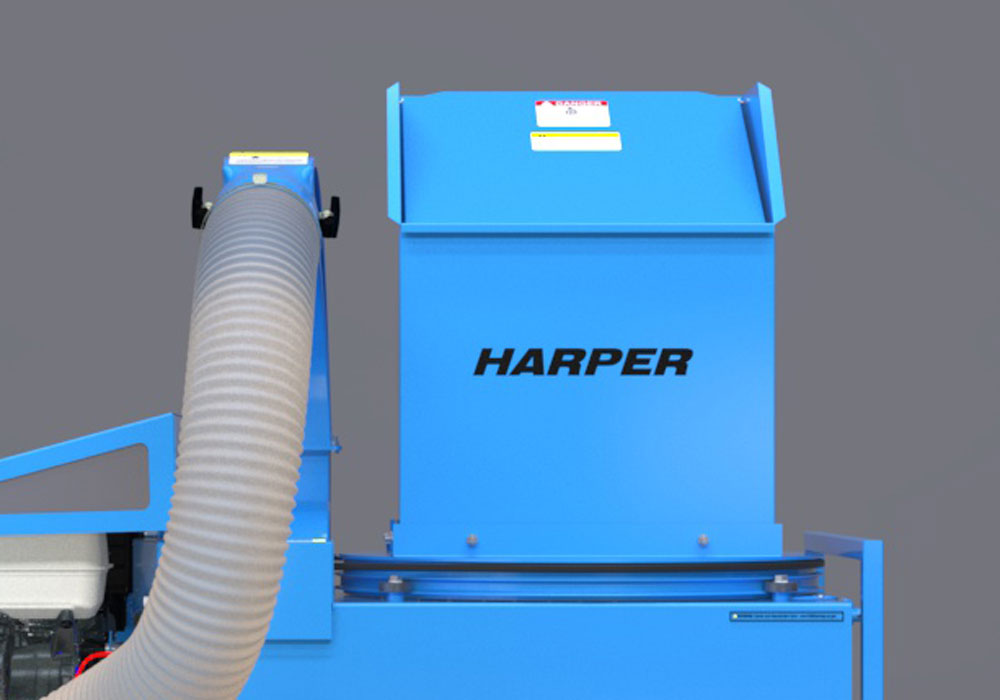 Automatic Bale Feed
The automatic bale feed processes the entire bale. No more slab feeding.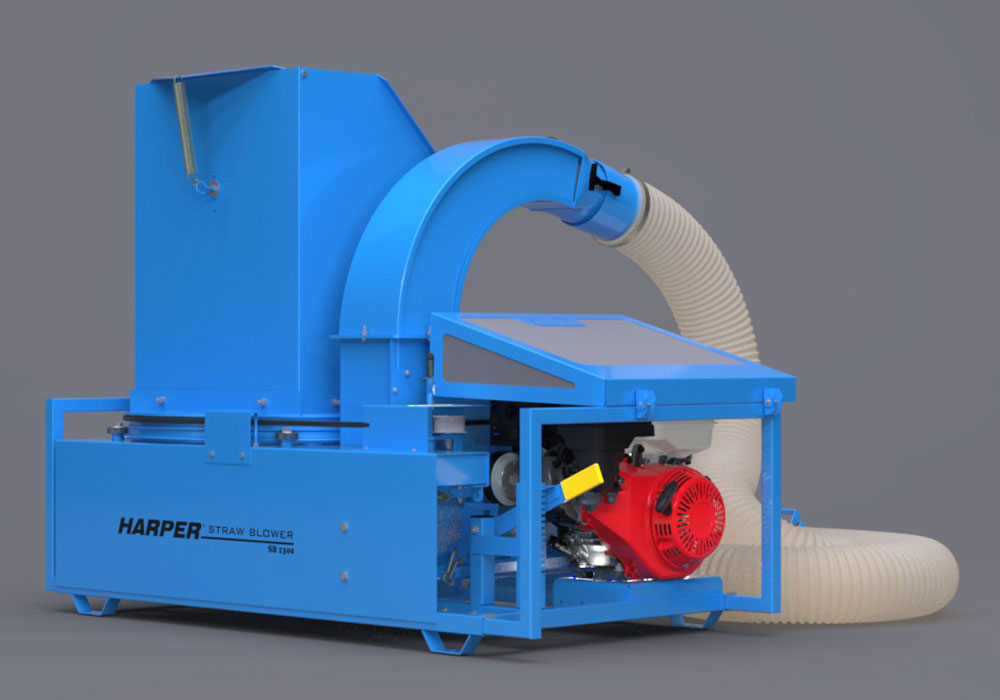 Quick Feed Rate
Up to 2 bales per minute means getting the job
done faster.
Options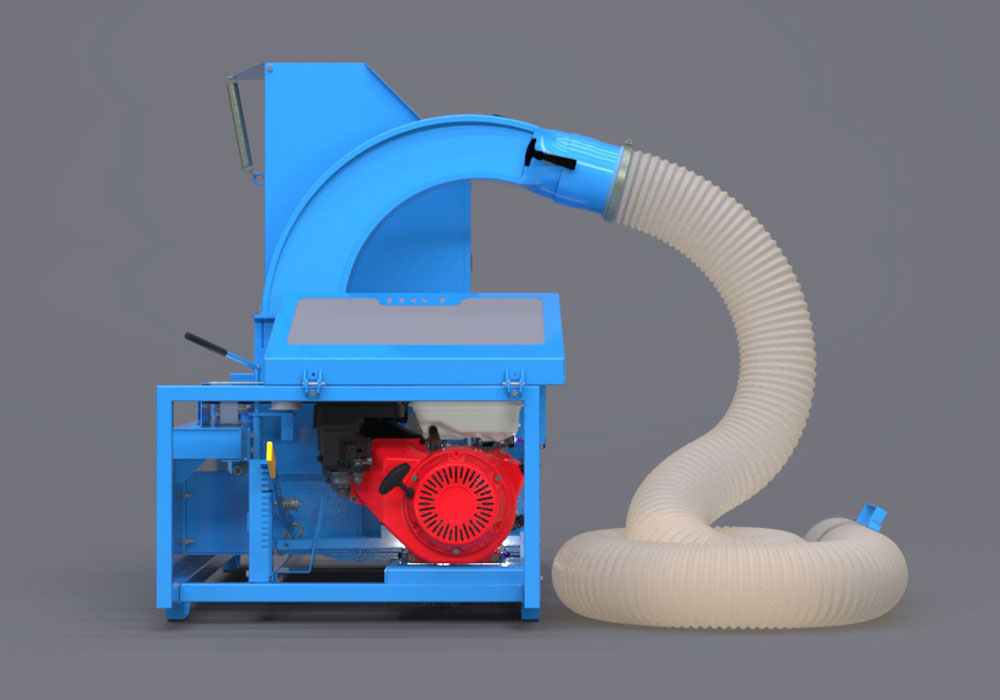 Engine or PTO Drive
Choose between the Engine or PTO driven blowers:
PTO Drive (SB5400)
Easily attach the blower to your tractor's PTO drive for more
discharge power.
Engine Drive (SB1300)
Pull the blower with a truck or utility vehicle and use the on-board engine for greater flexibility.
Spec Table
| Model | SB1300 | SB5400 |
| --- | --- | --- |
| Power Source | 13hp Honda Engine | PTO Powered |
| Weight | 490 lbs | 525 lbs |
| Bales / Minute | 1 - 1.5 | 1 - 2 |
| Rotor / Impeller | 10" / 16.5" | 10" / 16.5" |
| Blower | 18" | 18" |
| Number of Knives | 32 | 32 |
| Discharge | 45 - 50 ft | 50 - 55 ft |